Detonator Media Group (Detonator), a leading consultancy in the media and marketing space, has partnered with influencer marketing technology platform Brandnew IO.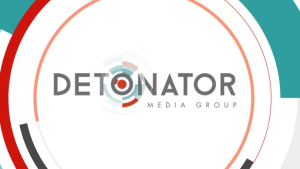 Detonator aims to connect its brands with the most relevant and influential audiences by focusing on KPI's – such as value, engagement, reach and impact – to achieve the brands' objectives.
Since its inception in 2014, Detonator has worked in the gaming media, video, audio and streaming services, influencer technology and native content marketing space, to name a few.
The organisation aims to sell platforms and audiences that are big overseas and that are scaling locally.
Brandnew IO started as a technology company in early 2013.
"Detonator is proud to be partnering with Brandnew IO across sub-Saharan Africa. We are thrilled to have found this advanced, trusted and scalable global influencer technology partner, and are excited to roll it out to service our influencer campaigns across all our clients," says Garth Rhoda, managing partner, Detonator Media.
Francis Trapp, founder and CEO of Brandnew IO, adds, "Detonator is one of the best agency partners I can think of in South Africa. Its contacts and expertise paired with Brandnew's influencer marketing technology make an incredibly strong combination."
For more information, visit www.detonator.co.za. You can also follow @DetonatorMedia on Facebook.
To speak about influencer marketing in South Africa just get in touch.